These systems produce high quality microarrays because the spotting cycle analyzes the droplet profile before the fabrication process is commenced. This is an automated process so if the droplet does not pass the stroboscope test then the sample is not spotted. The voltage, pulse width and frequency of the piezoelectric dispenser actuation can be adjusted to control for spotting volume and spot morphology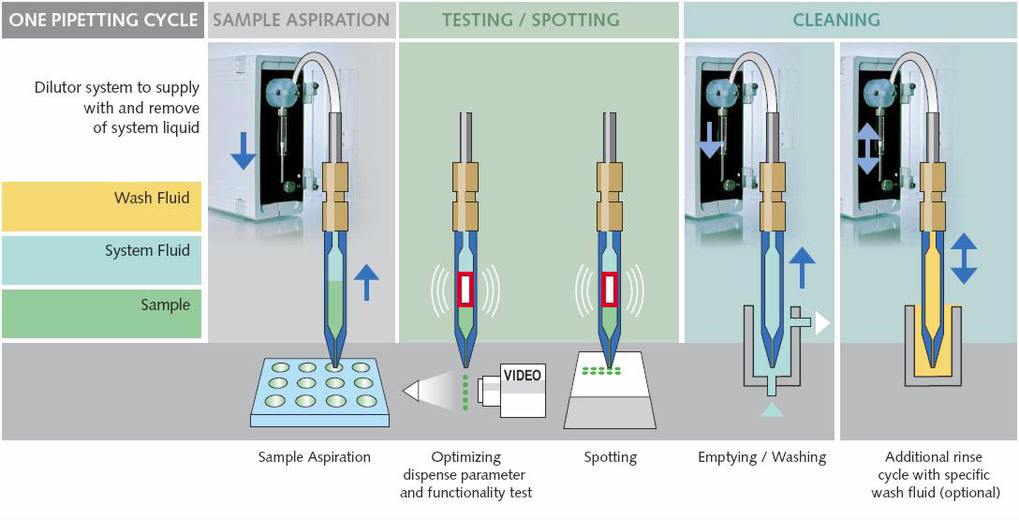 Work with the best!
HTS Resources is one of the original Nano-Plotter application developers and developed many innovations on this platform. One of which is the development object orientated advanced programming interface (API) called
multitask
. We can program and configure the right process for the fabrication application.